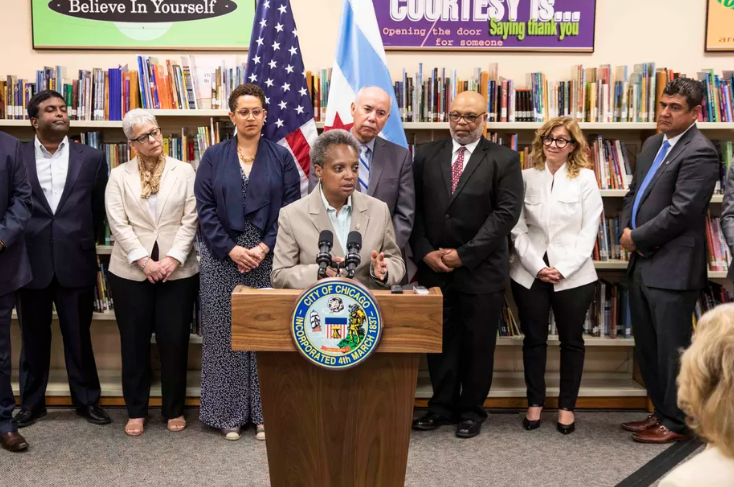 Seven Members of Chicago Board of Education Resign After Ignoring CPS Sex Abuse Scandal
All seven members of the Chicago Board of Education on Wednesday announced they'll step down, opening the door for Mayor Lori Lightfoot to overhaul the board that controls Chicago Public Schools.
"We're very, very proud of the work we've done," Board President Frank Clark said at the end of a three-hour monthly board meeting.
Clark was appointed by former Mayor Rahm Emanuel to lead the board four years ago.
He departs with six other Emanuel appointees: Jaime Guzman, Mark Furlong, Alejandra Garza, Austan Goolsbee, Mahalia Hines and Gail Ward.
Clark said a new board would be in place by the time of its next scheduled meeting June 26.
The fate of Lightfoot appointees' after that, though, is uncertain, as a push is underway in Springfield to create an elected school board. A bill that would establish an elected board passed the Illinois House of Representatives last month, although it's unclear that bill will become law or if another plan will emerge.
Lightfoot said Wednesday she will soon announce the names of her appointees. The emphasis will be on choosing board members who have a stake in the system, including local school council members.